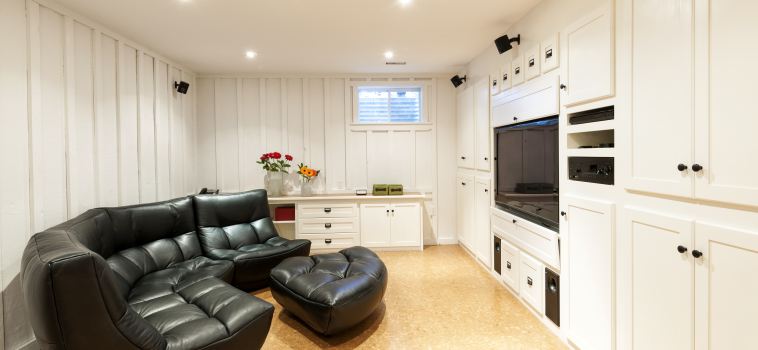 Because most of us grew up in homes with hardwood or carpet floors, taking care of them doesn't seem too tricky. But do you know how to take care of a cork floor?
– Wipe away spills immediately. Water or moisture of any kind can seriously damage the floor.
– Regular sweeping or vacuuming is essential to cork floor upkeep.
– Damp mop your floor at least once a week, or whatever is recommended by the manufacturer.
– Use only cork floor-recommended cleaners to clean heavy duty stains.
– Put door mats and pads at entrances to prevent dirt and grime from being tracked onto the floor.
– Put mats in front of high traffic work areas in the kitchen, like in front of the stove and sink, to prevent penetration and wear.
– Don't use mats that have a rubber backing or other non-porous backing; they can trap moisture an affect the finish of the floor.
– Never wet mop your floor.
– Never use abrasive soaps, oils, waxes or ammonia-based products on cork floors.
– Never use harsh solvents; many of them can discolour or damage the surface of the cork floor.
And remember, always spot check a new cleaner to make sure it won't discolour your floor! Happy cleaning!