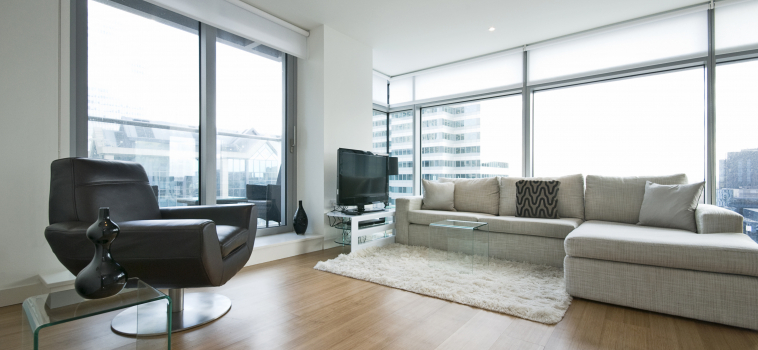 Laminate is a great alternative to hardwood. If you want your new laminate floor to look its best longer, follow these cleaning and maintenance tips.
– Clean up spills right away and wipe the area with hardwood cleaner
– Place doormats at all exterior entrances to keep sand, grit and moisture from entering your house; rugs should be breathable and should not have rubber backing or other non-ventilating material
– Sweep and vacuum regularly—don't let sand or grit build up
– Don't clean the floor with beater bar vacuums, electric brooms, steel wool, scouring powder or abrasive cleaners like Comet or Vim
– Put protectors on the bottom of all furniture and appliances; fit any rolling furniture with soft rubber chair casters
– Don't use wet mops or steam cleaners; if water leaks between the boards the finish may lift
– Apply laminate cleaner to a cloth or mop, never directly to the floor. Don't use wax, oil, soap or other household cleaners.
– Keep your room temperature at 22 degrees Celsius or under and humidity between 30-55%; we recommend using a humidifier during the colder months to maintain this climate. If you don't keep the room at this humidity level, it may lead to gaps in your floors
– We recommend cleaning your laminate floor with Bona laminate cleaner, which can be found at Bigelow Flooring
Please feel free to contact us at 519-821-0256 if you have any questions!