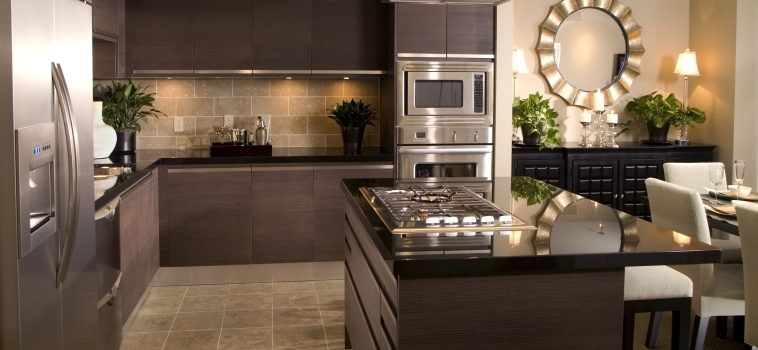 Luxury vinyl tile, or LVT as it's known in the industry, can mimic the look of stone, wood, granite and other flooring, but with a smaller price tag. Make sure to follow these tips for maintaining its appearance and longevity.
– Grout haze is normal after initial install cleaning; try to limit how much you walk on the area for the first 24 hours so the grout has time to dry
– You are responsible for the final cleaning
– To clean, dilute vinyl cleaner and use with a cloth to remove any remaining leftover haze from the grout and buff dry with a soft cloth
– You should try to avoid cleaning the grout joints for the first five days after install, but never use grout haze cleaners
– You can walk on the tile immediately after install, but don't roll anything heavy over the area for the first 72 hours
– Use wood panels when moving heavy furniture and appliances back into the room
– Don't use beater bar vacuums
– Use floor protectors on all furniture
– You can buy these recommended cleaners at Bigelow Flooring:
– Armstrong Once'n'Done
– Congoleum Bright'n'Easy
– Hagesan Vinyl Cleaner
Please feel free to contact us at 519-821-0256 if you have any questions!