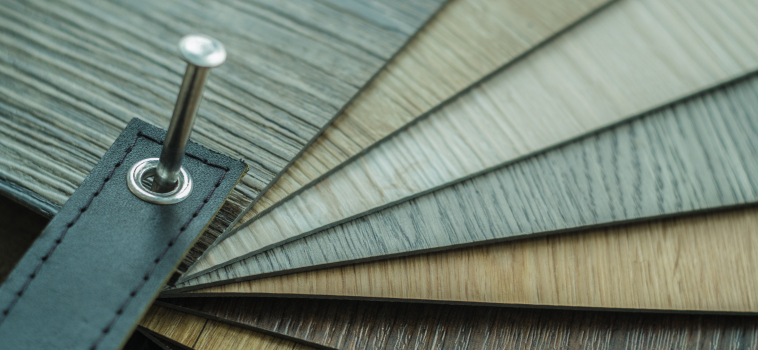 Vinyl flooring is an incredibly versatile, durable choice and one of the easiest to maintain. Here are some tips for caring for your new vinyl floors.
– Don't disturb the sealed seams immediately after installation; try not to walk on the area too much for the first 24 hours so that the adhesive can have a chance to dry
– If you find any adhesive residue or factory printing on the surface of the vinyl, just wipe it down with a clean white cloth dampened with mineral spirits
– If you're moving furniture around, place Glide Guard or plywood on the floor and walk objects across the panels to avoid scratches
– You should also avoid scratches by putting felt pads on the bottom of furniture
– If parts of your floor get direct sunlight, close your curtains or blinds; heat and sunlight can cause vinyl to fade or discolour
– Let us know right away if you see any seam openings; if you wait, we may not be able to repair them
– It's normal to have visible seams as long as the vinyl is cut straight and buts together
– Sweep or vacuum regularly so avoid build up of dirt and grit, which can scratch your new floors; don't use a beater bar vacuum
– Only use manufacturer recommended floor cleaners, which can be found at Bigelow Flooring:
– Armstrong Once'n'Done
– Congoleum Bright'n'Easy
– Hagesan Vinyl Cleaner
Please feel free to contact us at 519-821-0256 if you have any questions!