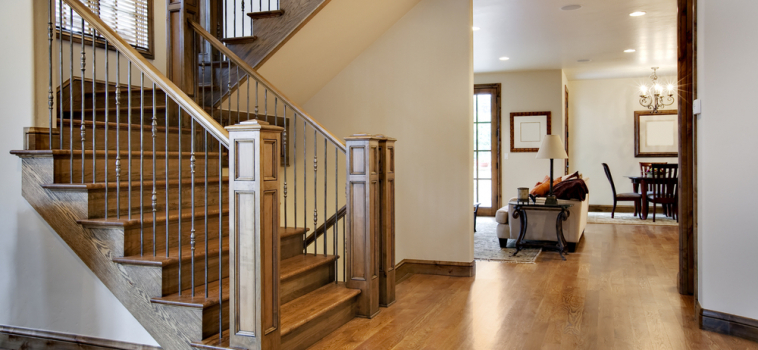 You have just gotten the most beautiful hardwood flooring installed. The flooring is a rich caramel colour, which is your favourite. Unfortunately, it hasn't always been your favourite colour. Which seems to be obvious because all of your furniture is a different tone. And although the all-matching woods can be appealing in some homes, it is also great (and completely acceptable) to mix and match woods to add more depth to a room. Here are some tips to accomplish this look:
• Keep it simple. Don't go overboard with different woods. Try sticking to three maximum and repeat them throughout the room. This will allow your space to be cohesive.
• Although you don't need the woods to match, they should still have similar undertones. It is important to try to keep the different woods in the same 'family'. So if your floor has a caramel undertone, pick other woods that also have a caramel undertone.
• Sometimes the best way to mix and match woods, have nothing to do with the woods. You should try to bring other pieces into a room that can break up the different woods, and make them stand out more and compliment one another. You can do this by either adding a rug or curtains.
• Add white. Wood and white are perfect partners in design.
• If you're braver in your design choices then use light and dark woods to create a dramatic effect in a room.
No matter your design preferences, make sure you love the pieces in your home. Pick flooring you can admire everyday and create a room you can be proud