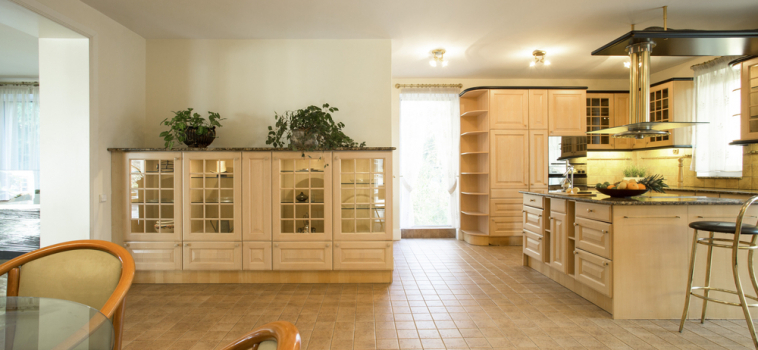 When choosing a new floor for your home, it's important to think about moisture. If you're renovating a bathroom or a kitchen, you may want to choose a flooring type that reacts well to water in case of spills or humidity from a hot shower.
Sheet vinyl is a good option because it doesn't have seams, so you won't have to worry about any moisture getting into the cracks in your floor.
Vinyl tile is still a good choice for bathrooms and kitchens for their moisture repellence. The plastic of vinyl tile sheds water easily, and it's easy to install.
The oil in linoleum floors is great for resisting water, much like vinyl. And linoleum seams are heat welded–nothing will get through these seams!
Want something a little harder than vinyl and linoleum? Ceramic and stone work well in high moisture areas as well, and are often used in showers, bathtubs and pools. They work well because they're resistant to high levels of water.
Still not sure which floor is best for your home renovation? Talk to us at Bigelow Flooring!