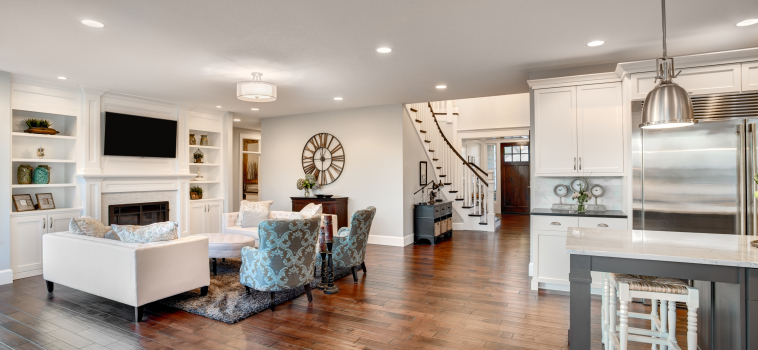 People in the flooring business throw around the term "engineered hardwood" a lot, but what is it exactly?
Engineered hardwood is comprised of multiple layers. The core layers can be manufactured with a plywood core, a solid core or HDF (high density fibre) with a veneer of hardwood on the top layer.
Engineered hardwood is available in almost any hardwood species. And unlike laminate, it has all the natural characteristics of the selected wood species, not a photographic layer. The top layer is made of real wood, and is between 0.5 mm and 4.5 mm thick or more.
Engineered hardwood is designed to provide greater stability than solid hardwood, especially in areas where there is a high concentration of humidity or moisture. Cross layering helps to resist expansion & contraction with moisture and temperature changes throughout the seasons.
This type of flooring is versatile in its installation process as well. It can be nailed, stapled or glued down to the subfloor (depending on the manufacturer's recommendation), or even floated over a subfloor.
And engineered hardwood is made to last! Most engineered wood floors come with a 25-year warranty.
Come to Bigelow Flooring to look at our wide selection of engineered hardwood floors!