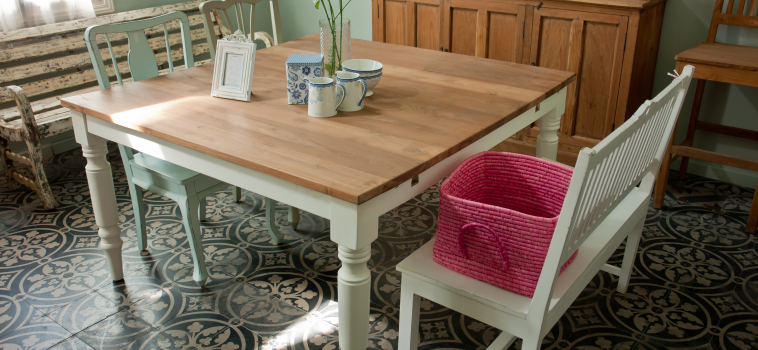 If you haven't noticed already, the modern farmhouse style is definitely "in." The key to this style is in the details, especially when those details are rustic. Flooring can make or break a room's cohesiveness, so here are some tips for choosing the right farmhouse style floor for each room!
1. Bathroom – Natural stone tile or patterned tile
2. Living room – Distressed hardwood
3. Entryway – Brick tiles or red-toned ceramic tiles
4. Bedroom – Whitewashed hardwood
5. Other – Grey hardwood
Come into Bigelow Flooring to check out all of our great options for whatever style you choose!