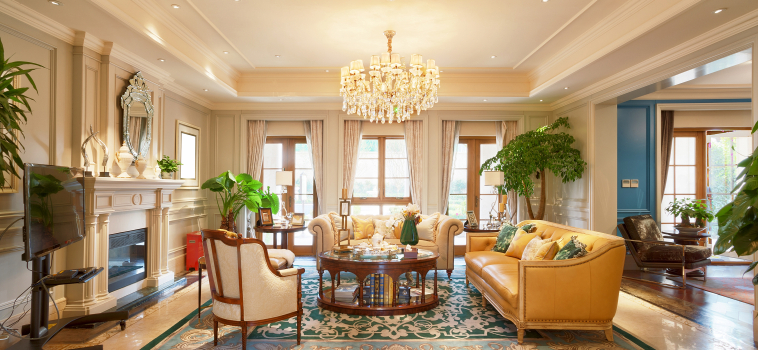 Looking for a way to add some luxury to your home? Great looking flooring is worth the extra money, and the price is an indicator of quality. If you choose one of these flooring options, you'll have a beautiful, polished look that lasts!
Natural Stone
When you think of grand, opulent palaces, you likely envision them with natural stone floors—just think of Versailles! Natural stone is perfect for that luxury look. Because stone needs to be quarried, it tends to be one of the more expensive flooring options. But it's also incredibly durable, and retains its quality for a very long time. And if you're looking to be extra luxurious with your flooring choice, go for marble!
Ceramic floor tiles
You probably don't necessarily equate ceramic floor tiles with luxury, but this flooring option can easily create a polished and expensive look. Consider characteristics like pattern and colour to up the wow factor!
Hardwood flooring
One of the most popular flooring choices for any home, hardwood floors are a no-brainer when it comes to making your space look put together. Obviously, pricier, more exotic woods will mean a fancier look, but choosing a darker colour or a deeper grain will also add to the appearance.
Luxury Vinyl Tile
Say goodbye to laminate floors, without increasing your budget! Of course, expensive LVT is available, but it doesn't have to be expensive to give a more polished look to your home. If you want the luxuriousness of natural stone or hardwood but you don't want to be extravagant with your budget, LVT is for you!
Call or visit us today for more flooring advice to get the look you want for your home.