Let's face it, basements have a bad reputation of being cold and dark. Your basement should feel like a comfortable, warm, and inviting extension of your main living space, and your flooring can help to make your basement space more liveable. You want basement flooring that is durable, low-maintenance, moisture resistant, warm, and looks great.
Read on to find out our recommendations on the best flooring for your basement.
Engineered Wood Flooring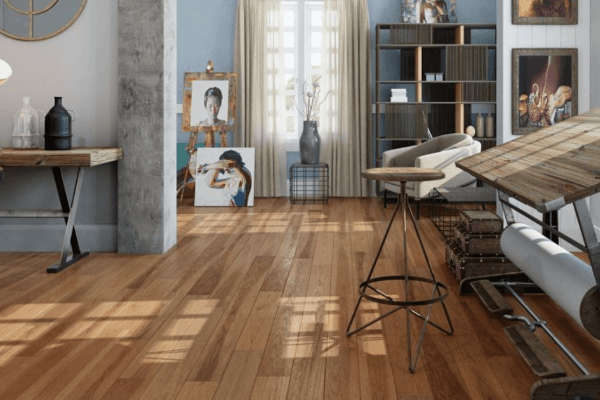 There are some great wood-looking flooring options currently available, but nothing beats the natural beauty and character of a real hardwood floor. Engineered hardwood flooring is a veneer of hardwood on the surface and consists of either a 2 ply or 3 ply construction. This makes the flooring more resistant to shrinkage and expansion caused by fluctuating temperatures and humidity.
Laminate Flooring
Laminate flooring is the choice of many homeowners for good reasons. Modern technology has given many laminates the look and texture of gorgeous high-end flooring, without the cost or maintenance. It is incredibly durable as well as stain and water resistant. Laminate requires an underlay which helps to make it comfortable to walk on, absorbs walking noise, and provides a vapour barrier.
Luxury Plank Flooring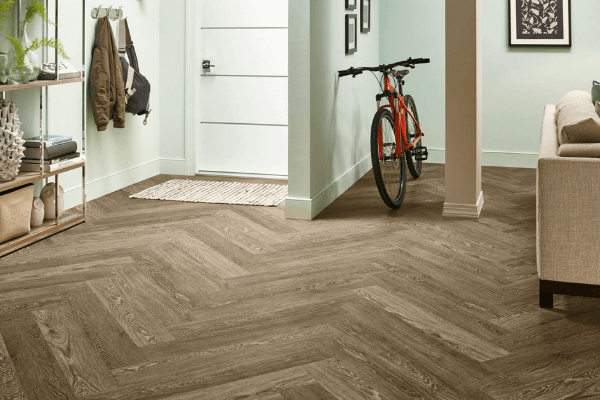 Luxury vinyl flooring is best known for its resilience and it allows you to achieve an elegant look with a lower investment. Vinyl is an excellent flooring choice for anywhere there may be potential for moisture, because it is waterproof and durable. The three options to choose from are click, glue down, or loose lay plank. Luxury vinyl click options have either a cork or foam backing which offers some cushion, insulation, and sound absorption. A recommendation on which option works best will depend on how smooth and level your concrete is.
Carpet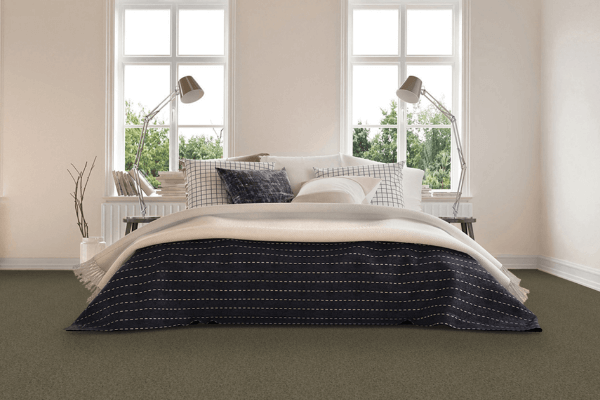 Carpet is a go-to choice and remains one of the most popular floor covering choices for basements. Carpet is one of the warmest and most comfortable flooring options, especially for children's play areas. It is typically low maintenance and there are thousands of colours, patterns, and textures to choose from to suit your style.
Interlocking Rubber Tile Flooring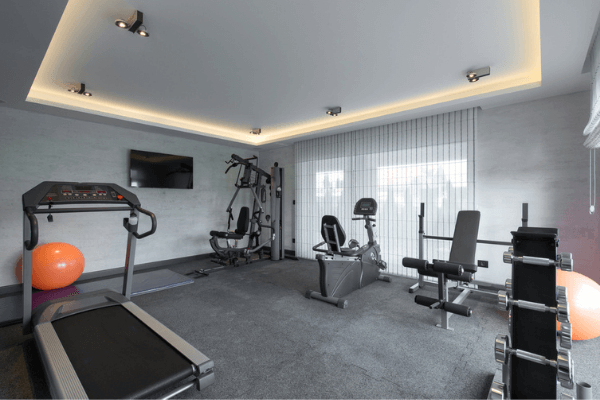 Interlocking rubber tile flooring is a great choice for a basement home gym. This type of flooring is shock absorbing and waterproof, providing a comfortable, durable, and low-maintenance flooring for your workout space. Interlocking rubber tile is available in black or grey and there are some options featuring colours flecks that have become popular.
Cork Flooring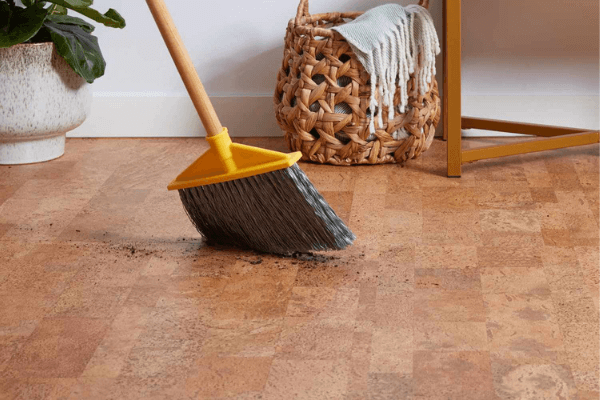 Cork flooring is the perfect eco-friendly choice for basements. It is durable and soft underfoot, while also offering acoustic properties that make it great for kids play areas or a home theatre. Cork flooring comes in both the traditional cork visual and a wood visual, offering the benefits of a cork floor with a wood-look.
If you'd like more information on choosing the best flooring for your basement, contact us today!