You don't have to be a celebrity to have celebrity-level flooring in your home. In fact, with today's wide variety of flooring options, it's easier than ever to get the look of luxury for less. Whether you're looking for the classic elegance of hardwood floors or the modern appeal of concrete, there's a flooring option that will suit your style.
Check out the flooring these celebrities have in their homes for some inspiration.
Gwenyth Paltrow

Photo from Decor Pad
If you're looking for flooring that's both stylish and practical, you can't go wrong with checkered tile, like Gwenyth Paltrow has in her home. Whether you choose black and white or a more colorful option, checkered tile is a great way to add visual interest to any space. Not only does it look great, but it's also durable and easy to care for.
Patrick Dempsey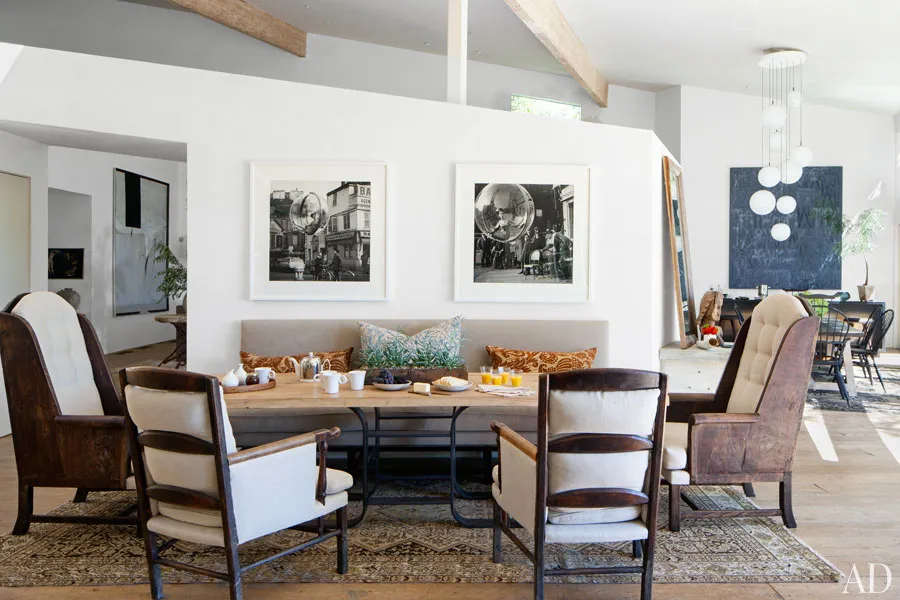 Photo by Architectural Digest
Light hardwood or vinyl plank flooring is beautiful and it's a great way to brighten up any space, like Patrick Dempsey's living room seen here. This type of flooring is versatile and can work well with a variety of design styles. As you can see, these floors blend well with a more transitional design style, but also look great in a modern home too!
Tom Brady & Gisele Bundchen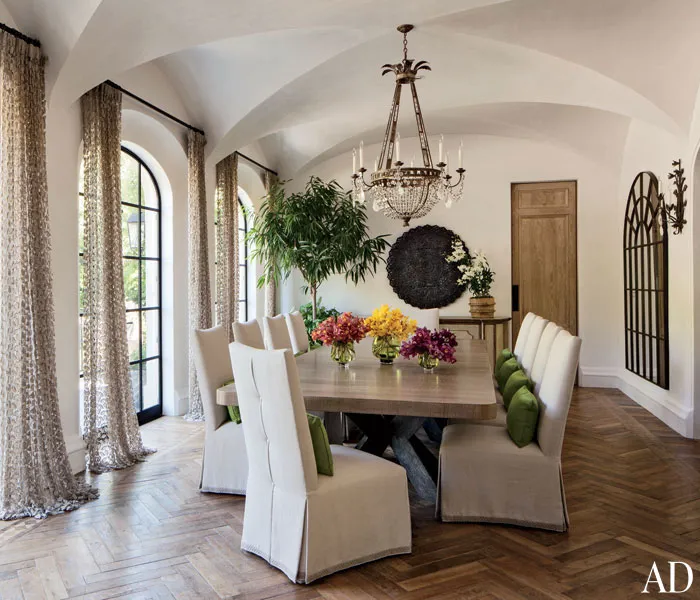 Photo from Architectural Digest
Chevron flooring is all the rage these days, and it's easy to see why. As you can see in Tom Brady and Gisele Bundchen's dining room, this zig-zag pattern is not only visually striking, but it is also incredibly practical. Chevron flooring is able to withstand high traffic areas better than other types of flooring thanks to its strong, interlocking pattern. This flooring style is also great in smaller spaces as the linear pattern can make a room appear bigger.
Britney Spears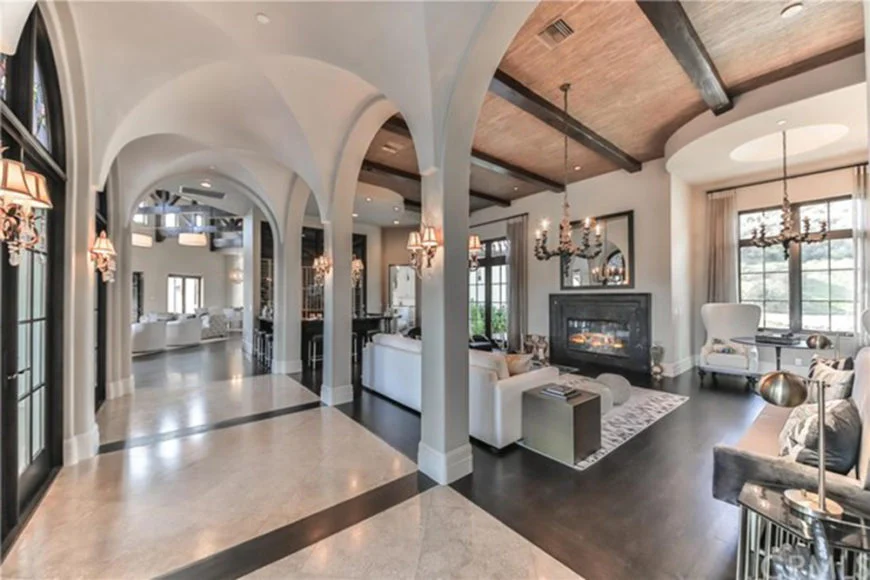 Photo from Today
If you're looking for a classic and elegant look, dark hardwood or marble flooring, like Britney Spears has in her home, could be the perfect choice. Both materials are choices that will never go out of style. Hardwood flooring is warm and inviting, and it can give any room a timeless look. Marble flooring is luxurious and sophisticated, and it can make a real statement in your home.
Whether you're looking for hardwood, carpet, tile, or a combination, we can help you find the perfect flooring for your needs. Don't hesitate to give us a call or visit us in store — we'll be happy to help you choose the perfect flooring for your home.