Fall is a time of year when the outside of your home has beautifully coloured trees, but the inside of your home tends to offer an accumulation of dirt and mud! With excess mess being tracked indoors, we want to offer some expert tips to ensure that your luxury vinyl flooring is cleaned properly. Not all flooring should be treated and cleaned the same way, so here are some steps that you can take to keep your flooring looking like new.
Tips for Cleaning Luxury Vinyl Flooring
1. Get out the cleaning instructions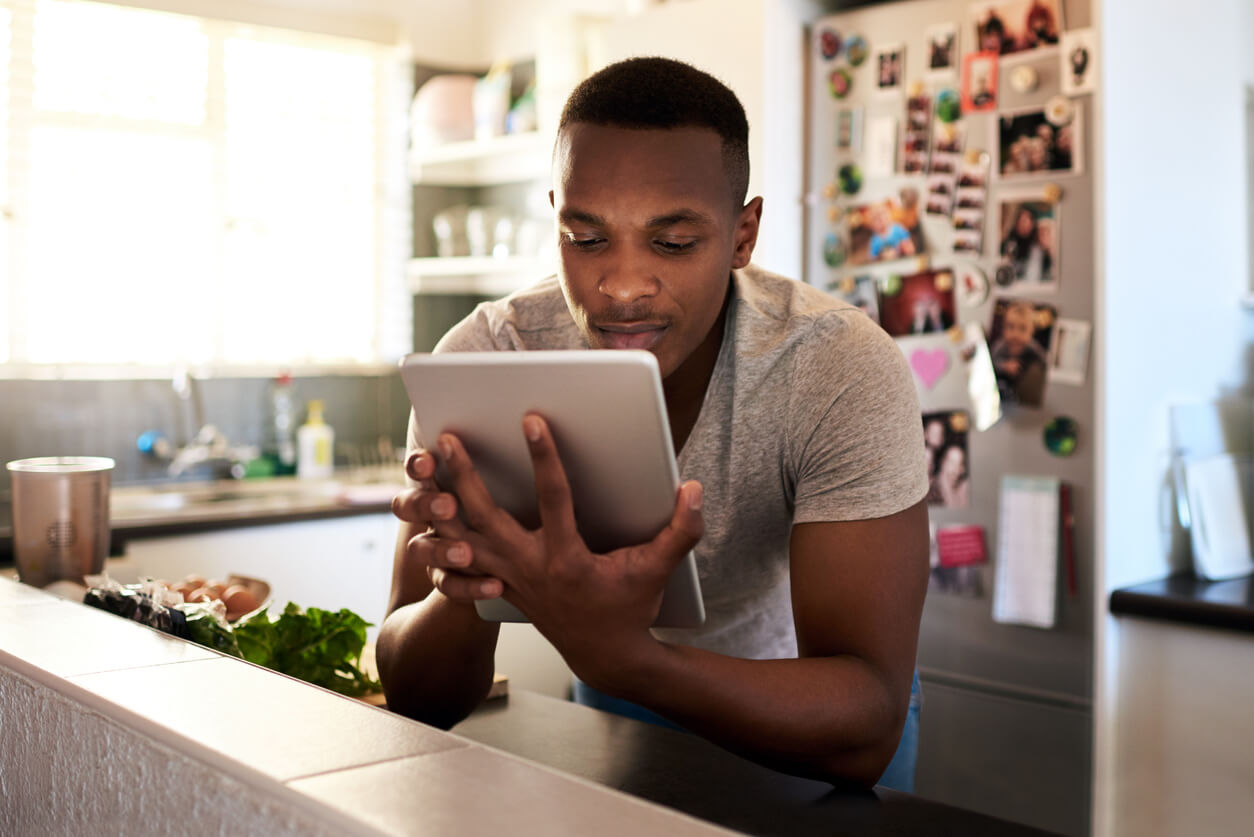 Review the maintenance and care instructions that came with your flooring, because each product and brand will have different needs. These instructions will provide you with precise details and give you the dos and don'ts when cleaning their product.
2. Don't let stains sit
It's not ideal on any flooring to have a stain set in. The longer a stain is left on a surface, the harder it is to get it out.
The floor cleaner we recommend is Bona. Bona has cleaning solutions specifically for luxury vinyl flooring, and it is safe and effective. Bona is a no-rinse cleaner and, when used in combination with a microfibre pad, this should remove any dirt or scuff marks on the surface.
Pro Tip: Despite what you may read online, ensure you stay away from vinegar as it can cause damage to your luxury vinyl flooring and void your warranty.
3. Be gentle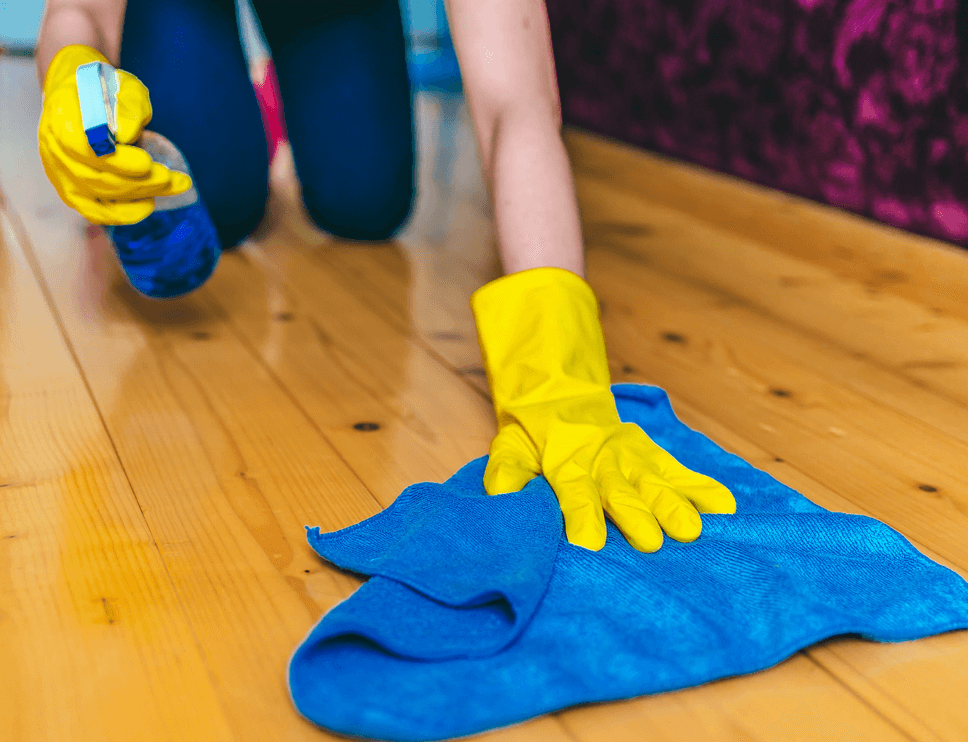 Using rough brushes or scrub pads will scratch and ruin your flooring. It's best to use a soft cloth and/or a soft bristle broom to get the dirt up. Avoid over-scrubbing altogether.
Don't use a beater brush on your vacuum as it could scratch your flooring. However, it is ok to use the hardwood flooring setting on your vacuum because it won't use the beater brush. You can also use an attachment on your vacuum with soft bristles to help get the dirt in harder-to-reach places.
We recommend covering the feet of your furniture with felt pads to avoid scratching, for example when pulling out a chair.
Sweeping regularly to get dirt and material off of your flooring is the best way to maintain your luxury vinyl flooring.
Pro Tip: Rubber mats can damage or discolour your floor, so we recommend avoiding them.
4. Go easy on the water
Don't use too much water when cleaning your luxury vinyl floors. If you use too much, you could end up with water leaking through the seams. If you spill water or liquids, make sure you wipe them up right away for this same reason. Don't saturate your mop, and be sure to dry the floor well — microfibre cloths work well for both mopping and drying.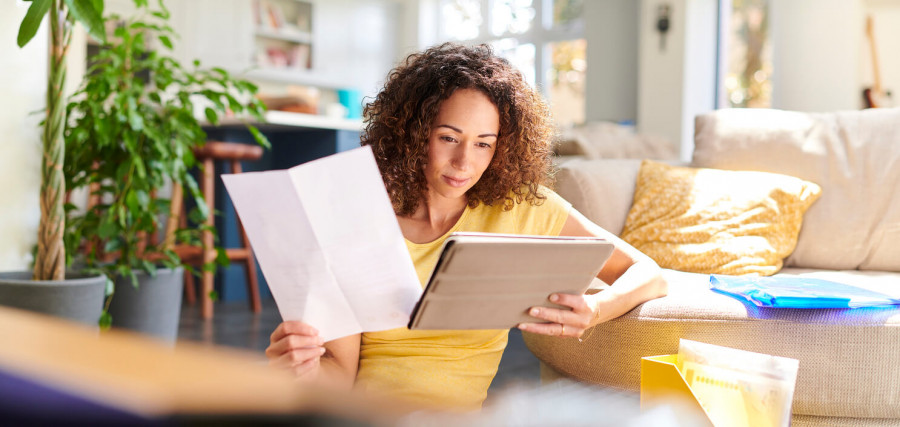 Remember: Your warranty doesn't cover wear and tear. Always check the manufacturer's warranty and recommendations before cleaning your flooring to understand what is covered and what isn't. Examples of items we know that won't be covered under warranty are scratches/dents from stiletto heels and leaks or staining caused by unmaintained caulking around toilets and other "heavy water use areas".
For more helpful tips, check out our video on how to clean vinyl floors and give our team of flooring professionals a call today!