Are you a visual person? Do you find it challenging to visualize what a new floor could look like in your home? Try out our free Online Design Now software to see your new flooring laid out in your home. It is easy to use, it has a variety of flooring options to try out, and it stores all your designs in one place!
Design Your Flooring in 4 Easy Steps!

Step 2: Take a bright and clear picture of the room where you would like new flooring.

Step 3: Select a flooring product to place in the room.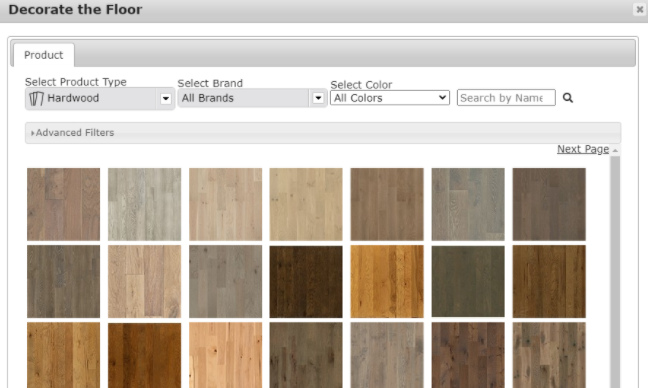 Try a variety of flooring styles and colours to get a sense of what you like! Choose from the drop-down menus the type of flooring (Product Type), the brand, and then the colour.
Step 4: Click the area you want to design.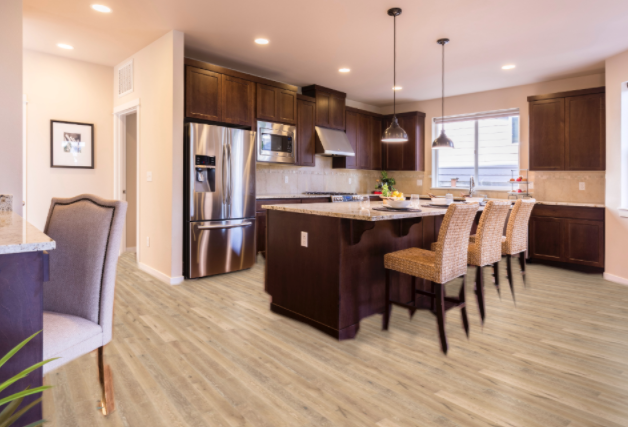 Place and click your cursor on the flooring in the photo and then check out your new flooring!
You can also get more information about each product by clicking the information "i" icon. If you haven't quite found that perfect colour, you can go to the menu bar and click the 'More Like This' button to see all the options.

Once you've completed the online project, you can save each one. Simply, fill out your name and email, name the folder (e.g. "Kitchen"), then click save. You can create a gallery of different looks and styles for the same or a variety of rooms.You can even turn your designs into a PDF file so you can print them out or send them to your contractor/family/friends for their input.

Design Now will give you a real view of what each flooring product will look like in your space, and you can feel more confident with your decision.
Not sure what type of flooring is best?
If you're not sure which type of flooring to consider, we love using luxury vinyl. It is a versatile product that works well in most rooms. It is water-resistant and looks great in bedrooms, living rooms, and other high-traffic rooms because it is very durable and low maintenance. Check out our large selection of luxury vinyl flooring to find a style that would work in your room.
Remember: You can always ask our flooring professionals any questions. We are here to help.