Let's be honest, it's fun to fantasize about living in big, beautiful celebrity houses. Believe it or not, it isn't that difficult to bring these celebrity looks into your home! In this blog, we show you celebrity flooring and how you can steal their look for your space.
Wayne Gretzky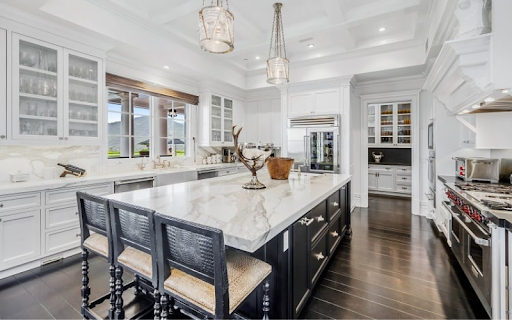 Soon after his retirement in 1999, Wayne and Janet Gretzky built their Colonial-style home in Thousand Oaks, California with renowned, Canadian-born architect Richard Landry. The home is timeless and elegant, boasting stunning craftsmanship everywhere you look.
How to get this look: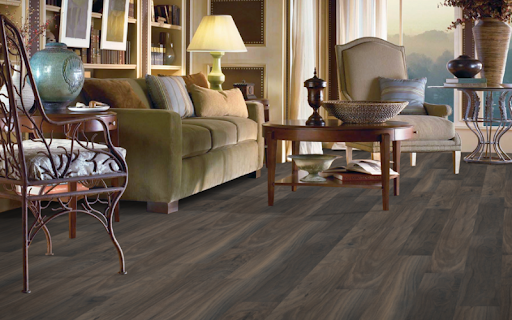 Dark flooring makes a big impact, especially in white kitchens like the Gretzkys'. If you're hoping to achieve a similar look in your home, we recommend this laminate by Beckham Brothers in the colour ipswitch, or this luxury vinyl by Karndean in the colour tenebra walnut (pictured above).
Mila Kunis and Ashton Kutcher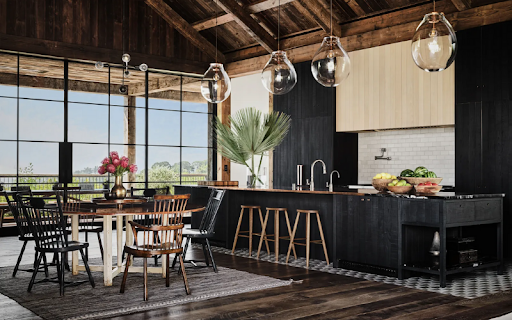 Mila Kunis and Ashton Kutcher recently finished their sustainable farmhouse in the hills of Los Angeles. There is an abundance of natural light and the home feels like an old farmhouse transformed with a splash of contemporary style.
How to get this look: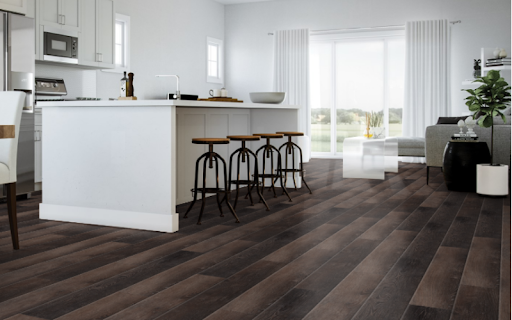 The look of the dark flooring in Mila and Ashton's home offers a timeless and warm feeling. You can achieve a similar look and feel with TORLYS luxury vinyl plank from their Rigidwood Flex Premier line in the colour Balsam (pictured above) or Beckham Brothers hardwood from their Montana Plank line in the colour Billings.
Taylor Swift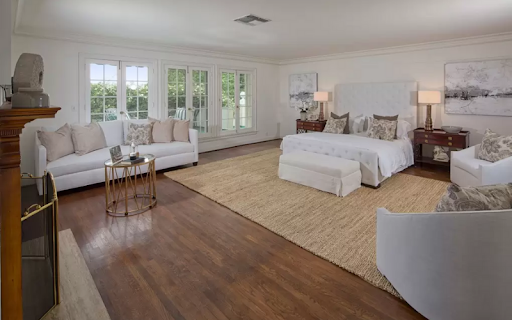 Taylor Swift's Cape Cod-inspired home in Beverly Hills is one of many in her real estate portfolio. The home was built in 1934 by Samuel Goldwyn (co-founder of MGM) and his family, and it's designated as a historic landmark. The house has rustic features to complement its luxurious amenities, vintage furnishings, contemporary art pieces, and a traditional Americana style.
How to get this look: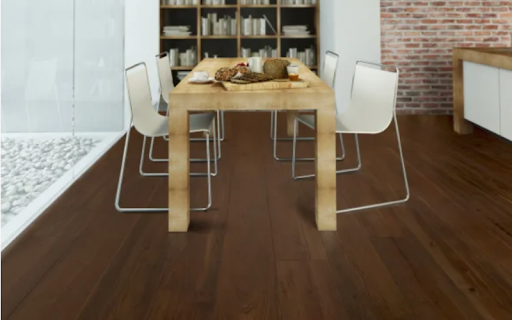 The original hardwood floors give Taylor's home beautiful character. It's not impossible to get this look for yourself, and you don't have to go back to 1934 to try. We suggest TORLYS Forest Trail Hickory or reclaimed Heart Pine in Saloon for a similar look.
Joe Jonas & Sophie Turner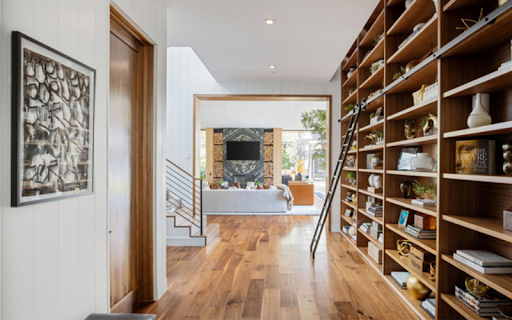 Joe Jonas and Sophie Turner built their home in 2019 in the Encino neighbourhood of Los Angeles. There is natural wood throughout the entire home blending perfectly with many of the modern, trendy accents to give it a perfect rustic-chic style.
How to get this look: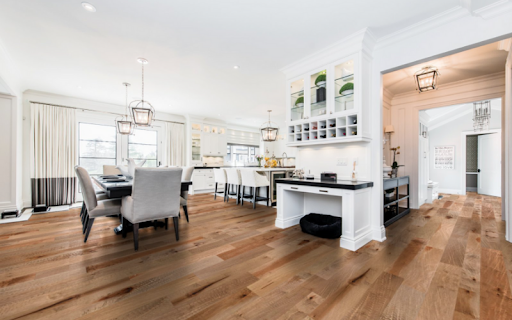 These multi-toned natural wood floors in Joe and Sophie's house are very popular right now. You can get a similar look with Superior Flooring's engineered hardwood in Maple Cumin Heritage or TORLYS laminate flooring in Rockland.
Rob Lowe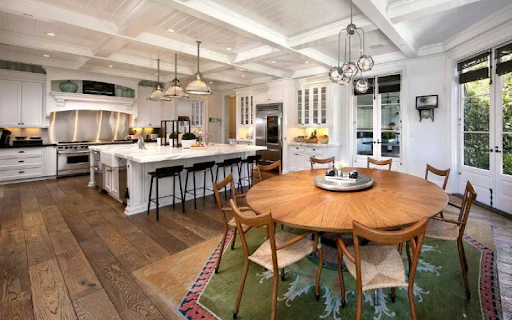 Rob Lowe's Montecito, California home was thoughtfully designed with the help of an architect, landscape architect, and a feng shui master. The home brings together the traditionalism of an East Coast space with the modern lookness of a West Coast space and it feels more like it's in the southern countryside than on the beach.
How to get this look: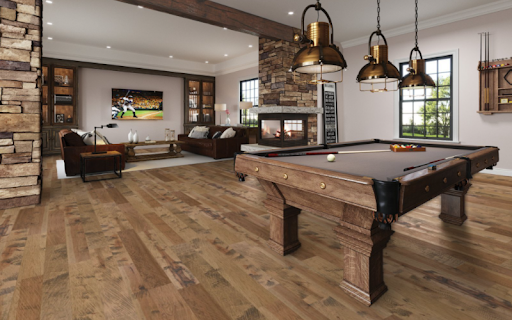 The wide planks and the beautiful, open feel that the two-tone flooring offers are exquisite. Similar styles to this are Superior Flooring's hardwood in Hickory Rainforest or Shaw Floors luxury vinyl plank in Tellus.
Jillian Harris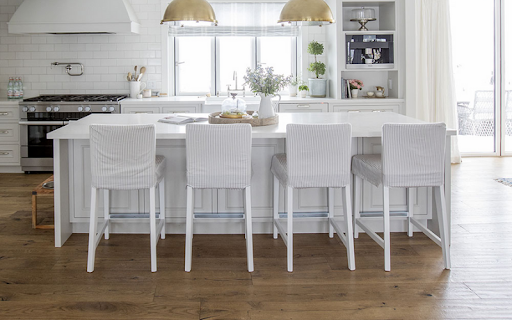 It's not surprising that Jillian Harris' British Columbia home is stunning — after all, she does know what she's doing and has been on Love It or List It: Vancouver, Extreme Makeover: Home Edition, and Canada's Handyman Challenge. The home is beachy, bright, and feels very open and spacious.
How to get this look: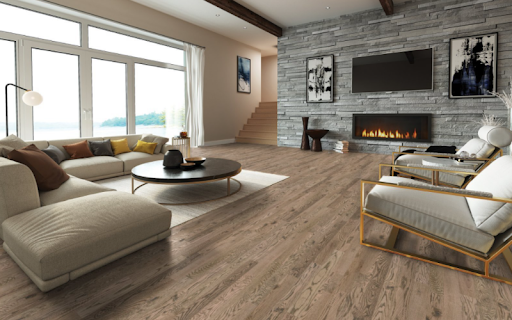 The colour of Jillian's flooring gives the space a rustic feel with a lot of character. To achieve a similar look in your home, we recommend Superior Flooring's engineered hardwood in Red Oak Fieldstone, TORLYS luxury vinyl plank Rigidwood Flex Premier in Cannington, or Armstong's luxury vinyl farmhouse plank in Natural.
Our team is here to help you pick the celebrity flooring colour that is perfect for your home. If you are looking for more inspiration, check out our gallery or contact us today.