If you've found a scratch or gouge in your hardwood flooring, whether caused by pets, furniture, high heels, children, or something entirely different, there's no need to worry. Here's your best bet on how to fix scratches and gouges in hardwood:
How To Fix Scratches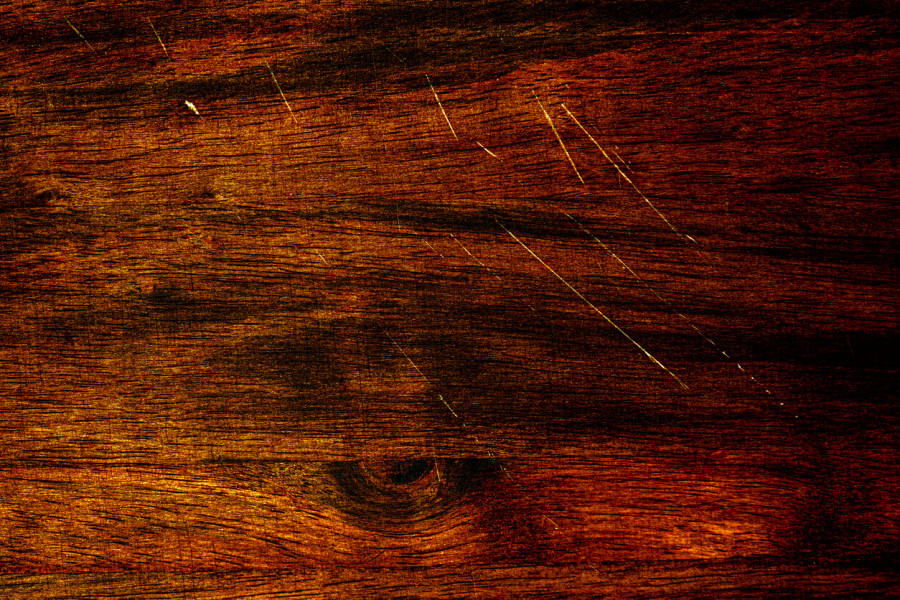 Scratches tend to be at surface level and can even be caused by the dirt on the bottom of your shoes. If you're noticing that your floor is dull in the high traffic areas of your home, like entryways, we recommend that you begin by doing some gentle cleaning. Keep in mind that scratches are more visible on smooth-finish hardwoods. Finishes that help to hide scratches are both wire-brushed or hand-scraped surface textures and are ideal for busy areas of your home.
If there is slight discolouration in a deeper scratch, some suppliers have touch up markers and kits that can help. Alternatively, depending on the severity, replacing the flooring in that area might be your best option.
How To Fix Gouges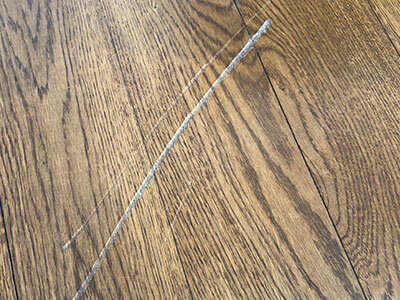 While hardwood is a relatively tough surface, if you spot a gouge in your hardwood it's best to contact a professional before taking any action. Once a board is gouged, the only option to repair that plank is filler — and filler requires sanding and sealing, which can become a larger project if not completed correctly.
The other option for gouges, similarly to large scratches, is to replace the single board. If you don't have any remaining planks left over from when your flooring was installed, there is a good chance that it can be matched almost exactly at your local flooring store.
How To Prevent Scratches and Gouges in Your Hardwood Flooring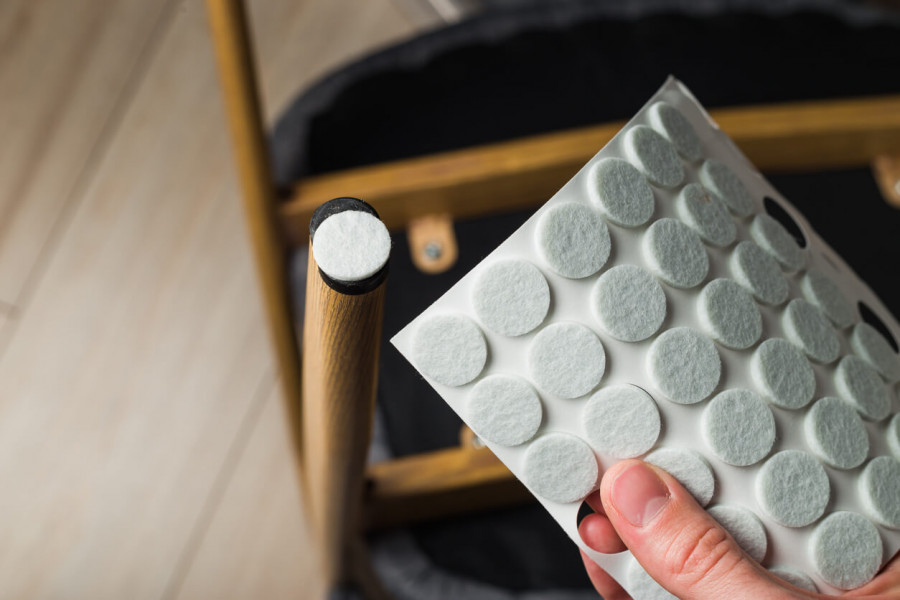 It's important to protect your hardwood flooring to prolong its lifespan. Placing mats and area rugs in high traffic areas, like your front door, is one of the best ways to prevent scratches from dirt and grit. Ensure that your rug is not rubber backed as it could damage your floors from potentially trapping moisture against the wood.
Regularly vacuuming, placing felt pads on the feet of your furniture, and being cautious when rearranging your furniture are key to preventing some of the most common scratches and gouges.
Pro Tip: If your lifestyle is at a higher risk for scratches (e.g. dog owners, farm owners, etc.) ask us which product is best when purchasing your flooring. We can recommend flooring types and hardwood manufacturers that have repair kits specifically for their hardwood flooring! 
If you have any questions about how to maintain your hardwood floors or need advice on how to best repair your scratched or gouged hardwood flooring, contact us! Our team would be happy to help.