Having sparkling clean, fresh-smelling floors is the cherry on top of a clean home — especially in busy spaces with kids and pets. The secret is to do a quick clean on a regular basis and to try these pro tips:
Cleaning Hardwood, Luxury Vinyl, and Tile Floors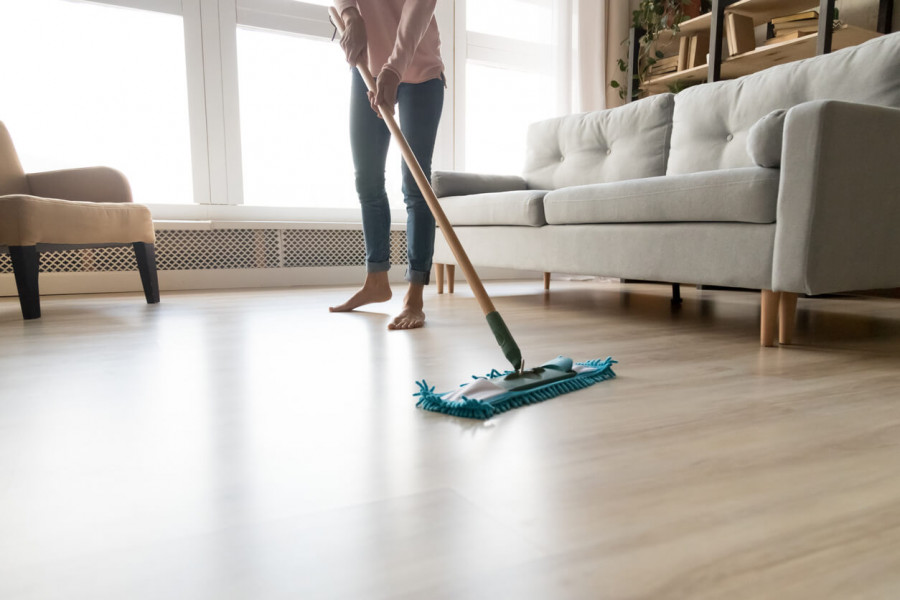 Follow these simple steps for beautifully clean floors:
Start off by dusting the floors using a soft, dry cloth or mop to get any small particles of dirt and debris. Avoid vacuuming your floors until after the dirt and debris are swept up to prevent scratches and abrasions.
Use a mop with a non-abrasive cleaner specifically made for your type of flooring. Do not use vinegar. Vinegar is acidic and can remove the finish and do more harm than good.
Finish up by polishing with a floor wax/polish for extra protection and gloss.
If there are stubborn stains, give us a call, and we'll suggest the best product or solution for spot removal based on the type of stain. TIP: If you're cleaning area rugs, ensure that they are completely dry before placing them back on your flooring!
We carry Bona mops, and specialty hardwood, stone, tile, vinyl, and laminate cleaners to ensure the best results for your flooring that won't damage the finish.
Pro Tip: Be careful with humidity and hardwood. Wood is natural, which means that it expands and contracts, and will take on the humidity in your home. If you're noticing that your home is very humid in the summer, close your windows and run your air conditioning so that it doesn't get too high. In the winter, humidity levels can get too low, which can cause your hardwood to shrink and gap. 
Cleaning Carpets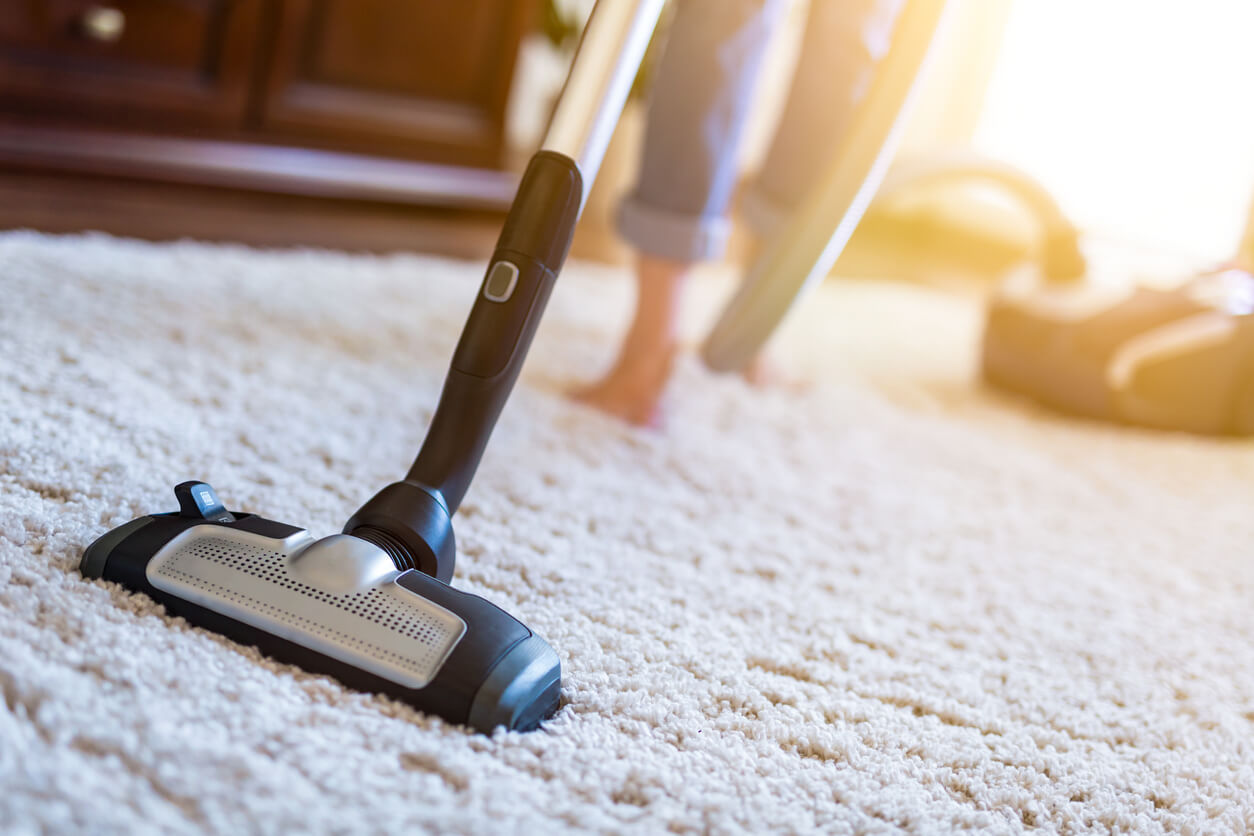 The general rule of thumb when it comes to cleaning your carpets is to vacuum and spot clean regularly, and then do a deep professional clean every 16-18 months. Not only will this help to reduce allergens, but will also make your carpet look fluffy and less matted.
We recommend vacuuming twice weekly, so that dirt won't build up over time. As you see minor spills or stains, spot clean them with a carpet spot cleaner. When you need to do a deeper clean, you will want to use a carpet shampoo or enzyme cleaner with an extractor machine for more professional results. Depending on the size of your carpet, you can do this yourself or with a rented extractor machine.
Once your carpet is clean and dry, vacuum your carpet once more to remove any remaining residue.
Pro Tip: Similar to hardwood, be cautious of the humidity levels in your home. Ensure that your home is warm enough for your carpet to dry quickly. 
Taking proper care and regularly cleaning your floors is the best way to prolong their life. If you have any specific questions or would like to purchase products that will work best for your type of flooring, visit us in-store and our team will be happy to assist you.