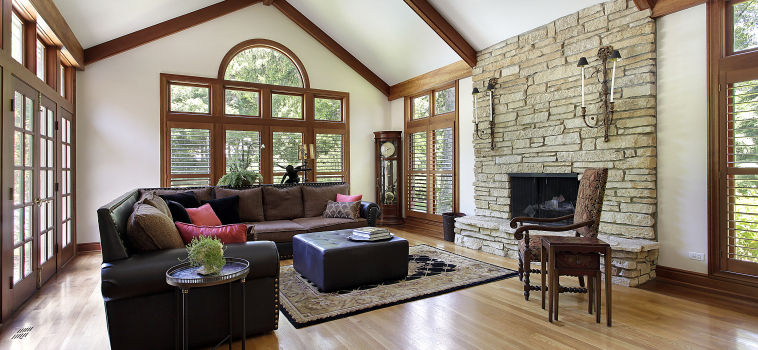 At Bigelow, we love to keep our customers informed and take the guesswork out of choosing a floor. If you've ever considered hardwood for your home, you've likely heard of wood grades. But what do they mean?
Select & Better Grade
Select & Better grade is the highest standard for hardwood flooring. Floors that are this grade have a very clean appearance with an emphasis on uniformity. Each floorboard is very similar to the next, so there's not much variation from board to board.
Select Grade
Select grade floors have a little more variation than Select & Better grade floors, like in the colour and the grain of the wood. This grade allows for a little bit of character in the wood in terms of markings and mineral streaks.
Character Grade
Character grade floors offer an even more natural appearance than Select grade, and usually display the full characteristics of the wood. Naturally-occurring colour variations are allowed, as are surface knots, flags, worm holes and some mineral streaks.
Pioneer Grade
As its name suggests, this grade allows for the most variation and markings, giving it a rustic look. Natural colour variation and heavy mineral streaks are one of the main characteristics. And any natural hardwood defects that aren't allowed in the other grades are allowed in this grade.
Now that you know the difference between hardwood grades, we'd be happy to help you choose the right floor for your taste!